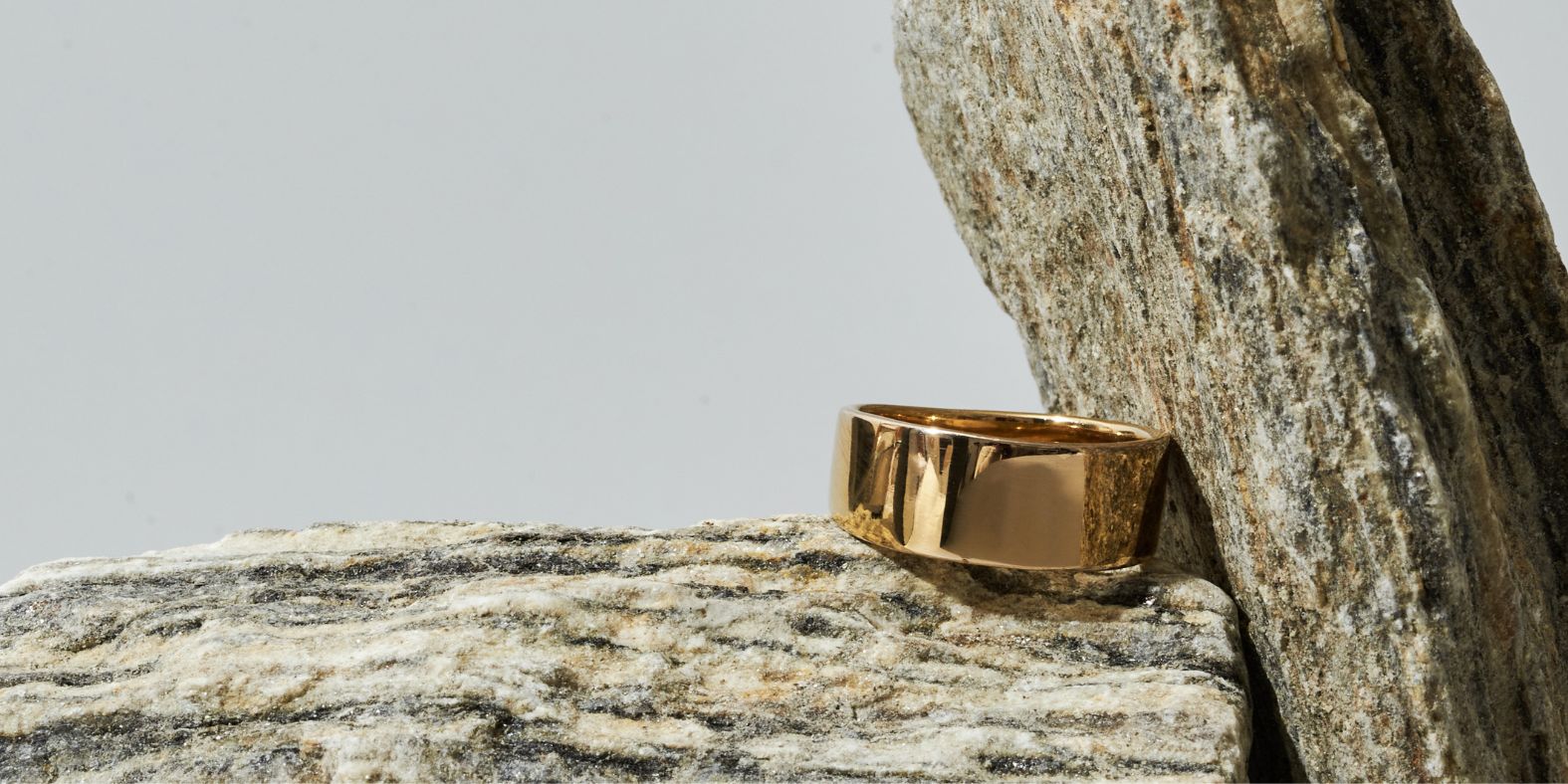 How to find your ring size?
Wrap a thin strip of ribbon, string or paper around your chosen finger. Mark where the end crosses over & measure the length
Alternatively using a ring you have that fits your chosen finger, measure the inner diameter
Taking the measurement use the below charts to identify your Honoura ring size
Find either your UK/US/EU ring size below or find your finger measurement to find your perfect fit in our rings.
If you are between sizes we recommended opting for the larger size
Honoura Ring Size

XS




S




M

L




XL

Outside Circumference (mm)
49.3mm 
51.9mm 
 54.4mm
 57mm
59.5mm 
 Inside Diameter (mm)
 15.7mm
 16.5mm
 17.3mm
 18.1mm
 19mm
 UK Size
J-K 
 L-M
 N-O
P-Q 
R-S 
  EU Size
49-50 
51-52 
54-55 
56-58 
59-60 

 US Size

 
5 
6 
7 
8 
 9
Free Ring Sizer
We also offer a free ring sizer to help you find your size
ORDER HERE