Our Sustainable Materials

We are about more than just beautiful jewellery, we want honour and protect the world around us for future generations to enjoy.
We design our jewellery to showcase the Earth's natural treasures that have taken millions of years to form.
We aim to have minimal environmental impact by only producing in small batches and using recycled materials that are already in circulation.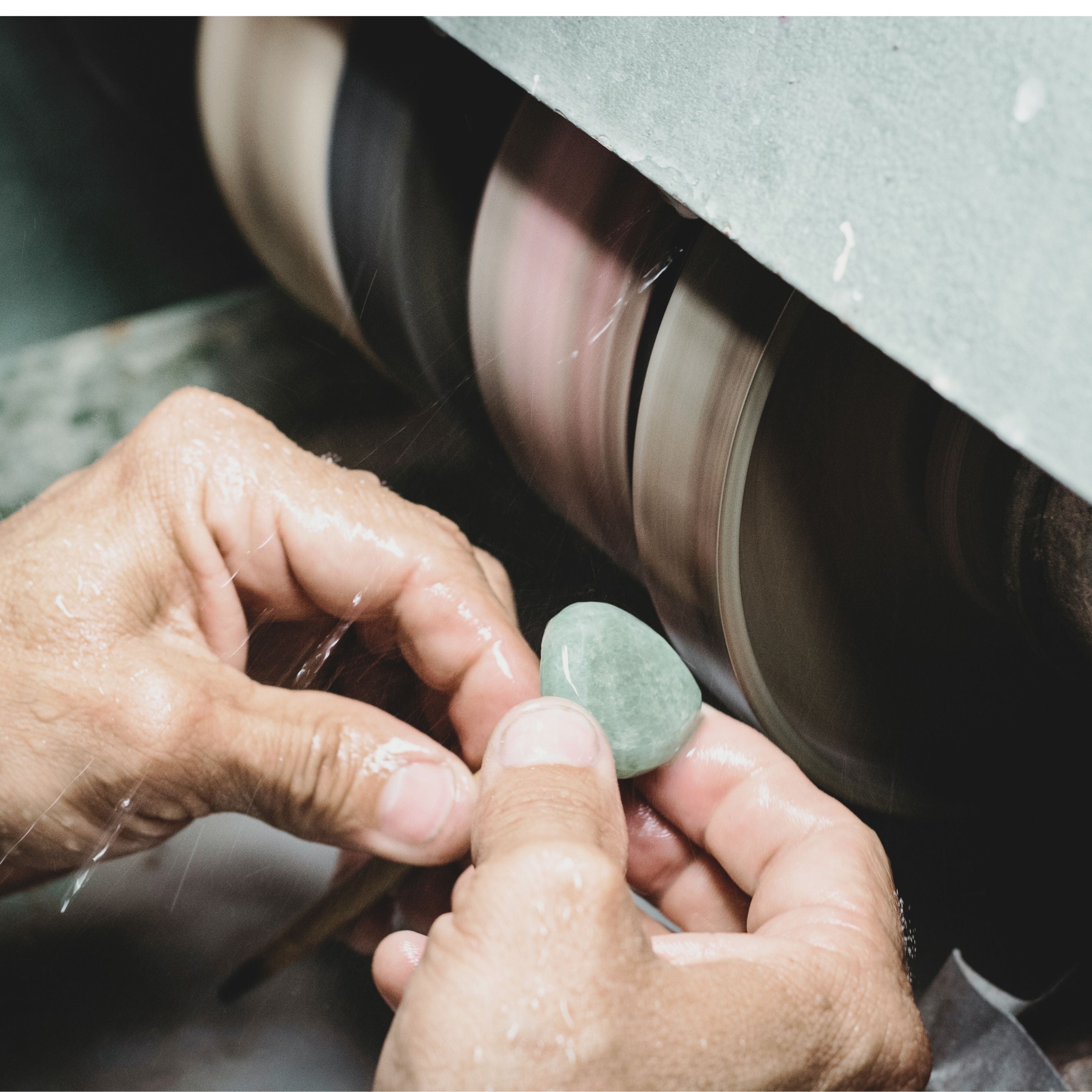 Natural Gemstones
Our jewellery is made from from natural gemstones that have taken millions of years to form. Each of our gemstones are handcut to our design specifications. For us its about showcasing the uniqueness of each gemstone through large stone cuts letting the natural beauty take centre stage.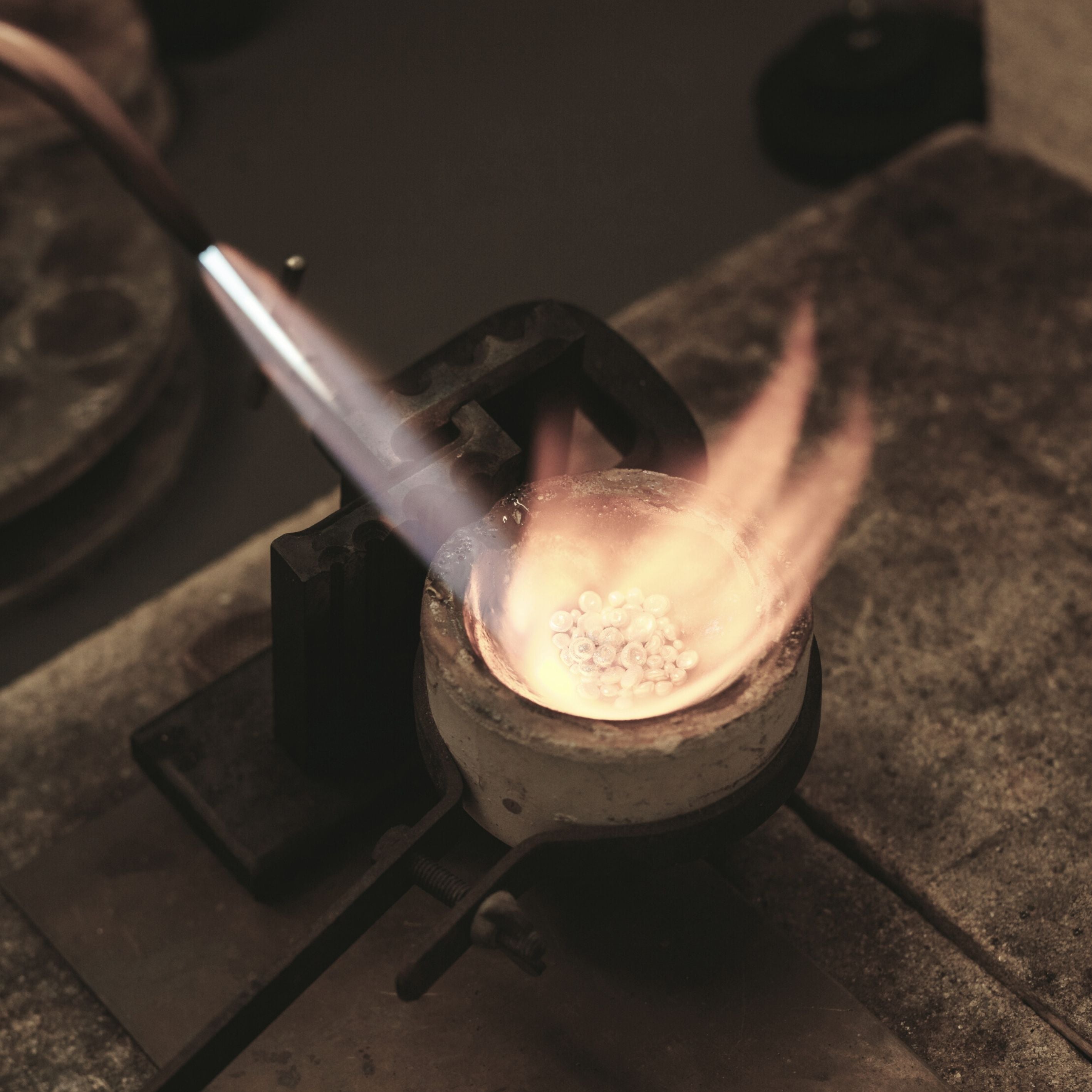 Recycled Precious Metals
We focus on working as sustainably as possible which is why our pieces are all exclusively cast in certified recycled precious metals supporting a circular economy by reusing metals that are already in circulation. Plus the precious metals we use do not lose any purity when melted down so can be repurposed over and over.
All our materials follow a Chain of Custody standard
Ensuring that they are both conflict free and responsibly sourced. This covers Human Rights, Labour Standards, Environmental impact and Business Ethics from mine to factory.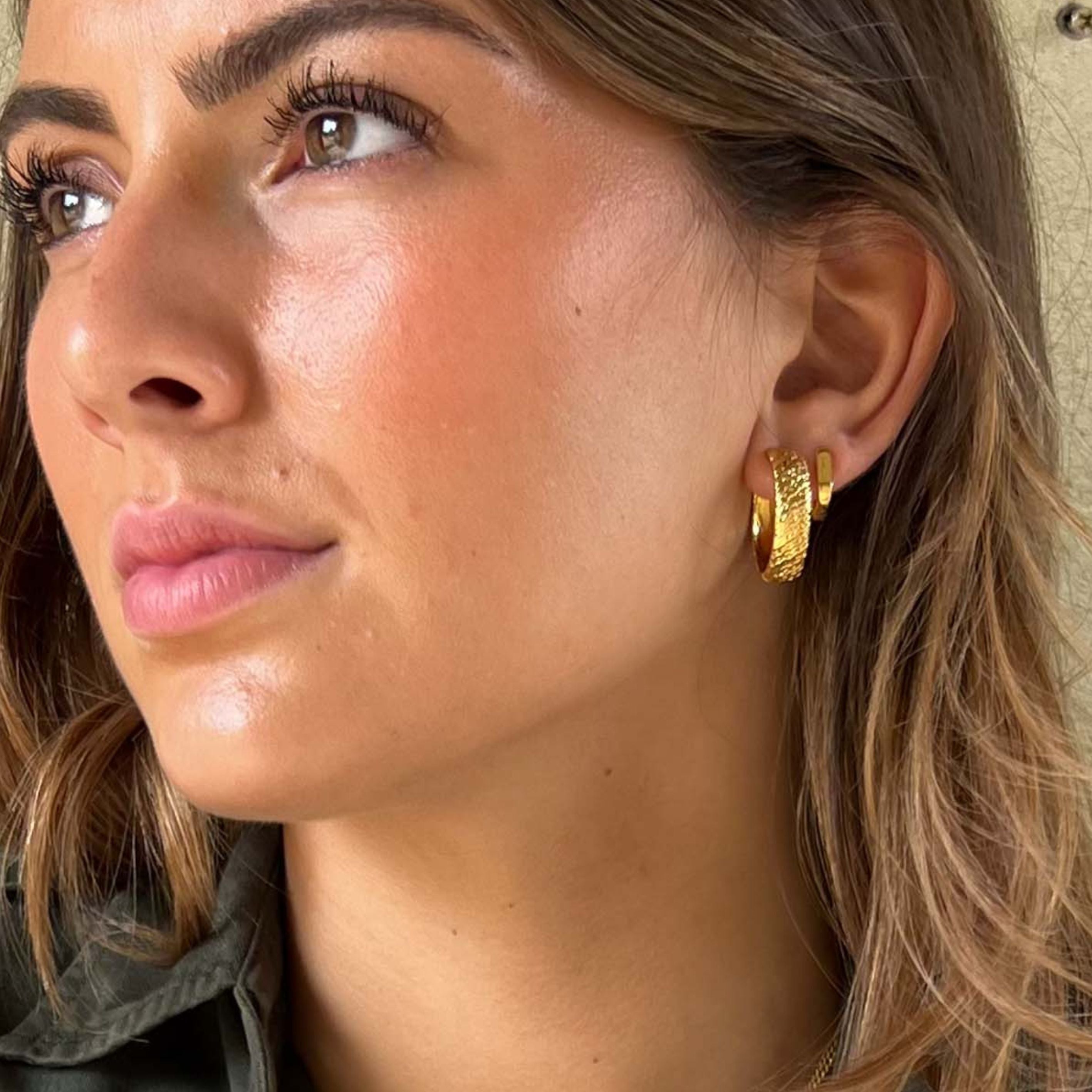 18k Gold Vermeil
We use 18k Gold Vermeil in our main range, which is a coating of 2.5 microns of gold over recycled sterling silver which is 5x thicker than standard gold plating. Making our pieces more durable and giving you a look of 18k gold for a fraction of the price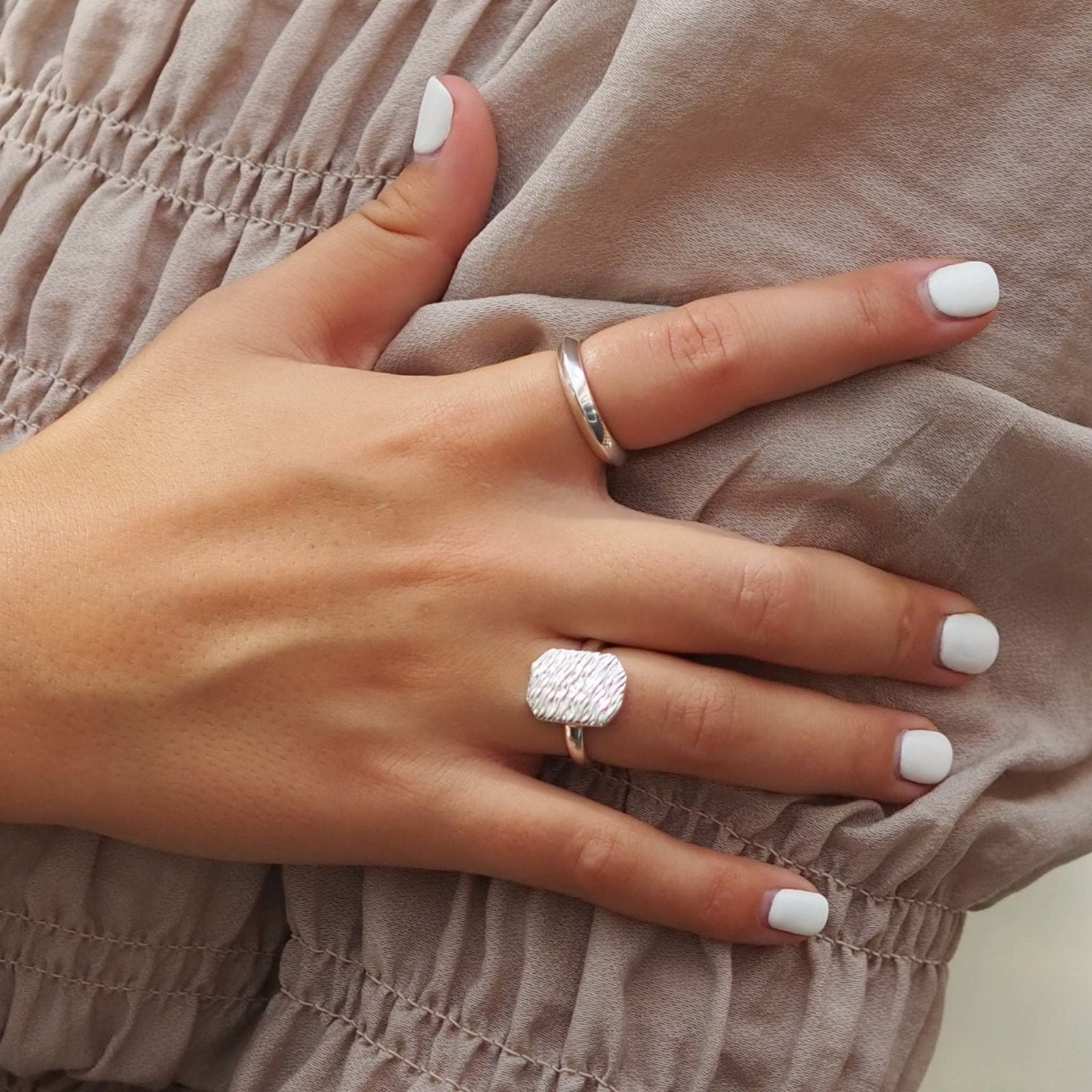 Sterling Silver
We use Certified Recycled Sterling Silver with an anti-tarnish coating in our main range. This is a precious lightweight metal made of 92.5% pure silver.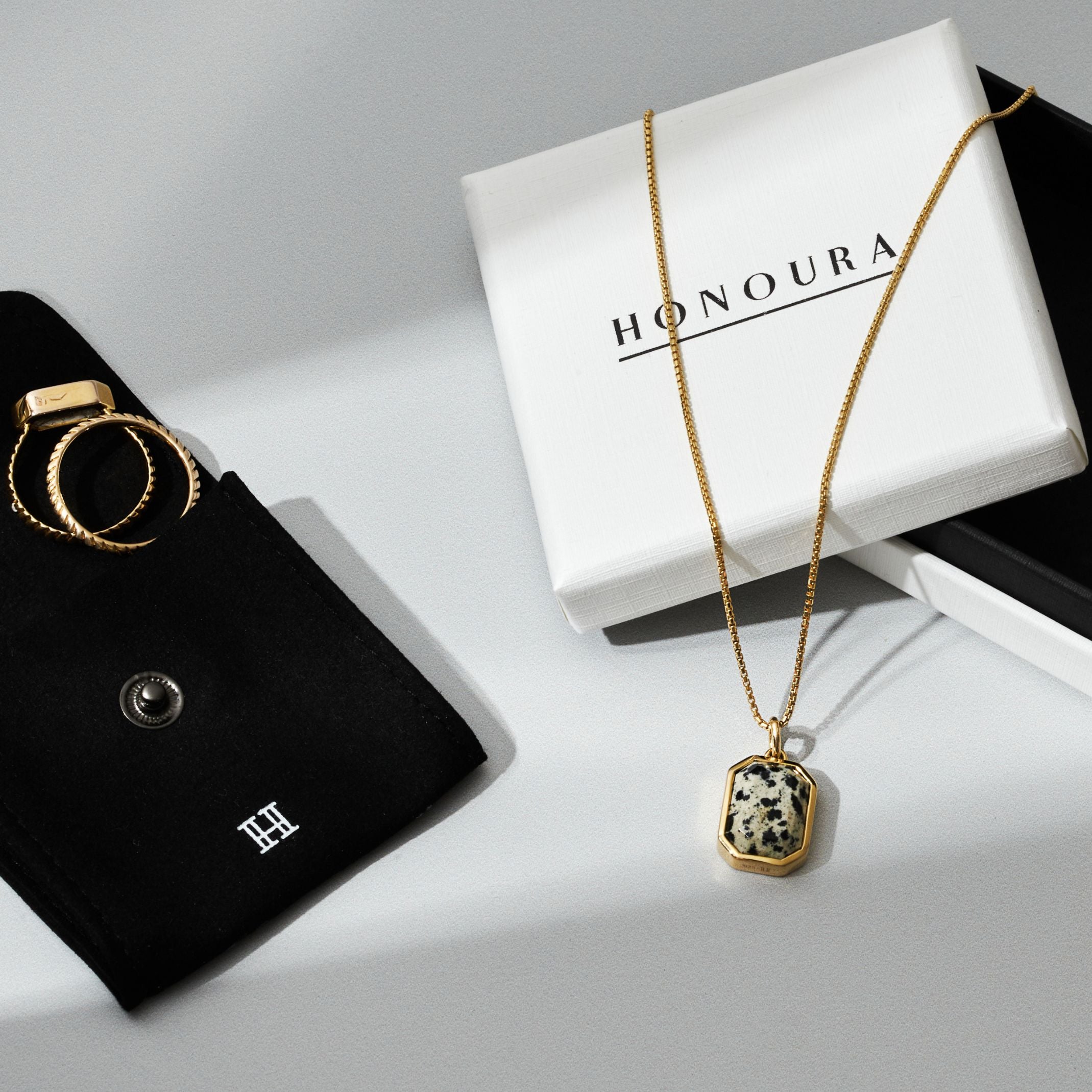 Eco-Friendly Packaging
We are conscious of the amount of excess packaging that ends up in landfill. Which is why we have worked to ensure all our packaging is able to be recycled or reused. Our jewellery is presented in a recycled jewellery box with a reusable pouch to protect and store your pieces.
" We dont inherit the Earth from our Ancestors we borrow it from our Children"